IKOM focus on Specialization, proficient, quality, innovative
1.
In the new economic era, what is the magic weapon to win the enemy?
The first is the quality, the second is the quality, the third is still the quality.
IKOM hold on the production management concept of 'Focus on the achievements of quality, intentions to win the trust' to produce,develop and design every generation of products and In order to achieve high standards of products, fine, zero defect.
What is the value of IKOM?Just one word- innovation.Innovation is to continue to overcome their own.Determine the goal, continue to break the existing balance, and then establish a new imbalance;And then build a new balance in the new unbalanced basis.
2.
As it is mentioned by 《IChing》:'The eternal law on the market is to change ourselves for market all the time.The market compared to a cake, we do not want to seize the share of the existing market, but to create another market, that is, another cake——Combined with domestic and foreign market system cake.So that we can move forward, is your praise to IKOM, this reputation is priceless, the most valuable and most reliable market resources.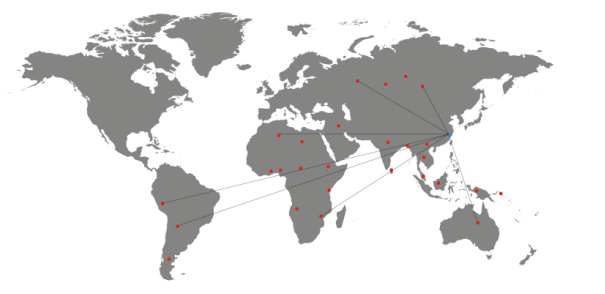 3.
The rapid development of IKOM
As the company continues to grow and develop, the original site has been unable to meet the needs of building horse,the new plant has been put into use in the town of "Qianyuan",which located in the Millennium town of Deqing industrial city With 1,300 years of history. This will make the all the people of IKOM more energetic and has more clearer goal and more enthusiastic to challenge.