How is new type mobile asphalt patching plant?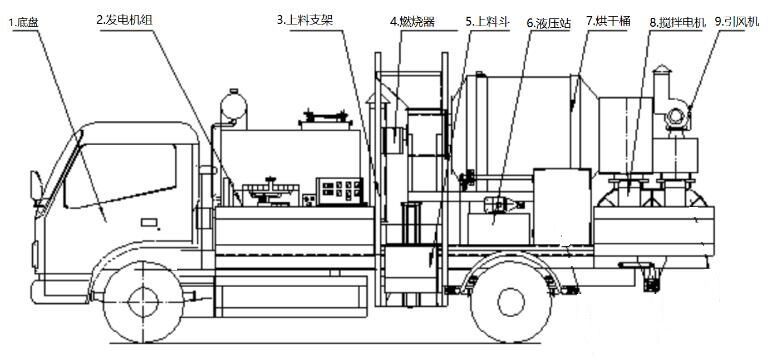 The aggregate will go to batch heater firstly, then go to mixer with dual shaft system. the whole system can be driven by hydraulic system and from PTO (Power take off) of the truck engine. Only the heating system( includes the Italy Riello Burner and thermal transfer oil) , control system will use HONDA 5Kw gasoline generator. The tradition Mobile asphalt mixer plant uses burner to heat the asphalt and aggregate directly, it will cause the asphalt burning easily.
The PLC system is optional for controlling the all working process and set the Batch heating time, Mixer time, Asphalt pumping value, Asphalt heating temperature and heating oil temperature. The whole system can operate in automatic or manual.