Main Features:
1.Invent the world first unit of big storage push plate type synchronous chip sealer.
2.Intelligent computer control, all the works can be done in the cab.
3.Full thermal transfer oil lubrication system can make the spray and clean more easily.
4."auto-stop" system added if the asphalt lever lower than burner tube. Min. Order: 1 piece
1.Sprayed asphalt and stones together
2.Chippings spreading more evenly
3.Heating is more secure, more reliable
Favorites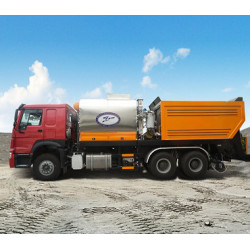 Min. Order: 1 piece
1.Sprayed asphalt and stones together
2.Chippings spreading more evenly
3.Heating is more secure, more reliable
Favorites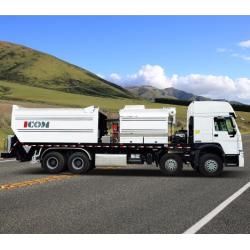 Model: ZQZ5311TFC-P
Min. Order: 1 piece
1.Sprayed asphalt and stones together
2.Chippings spreading more evenly
3.Heating is more secure, more reliable
Favorites